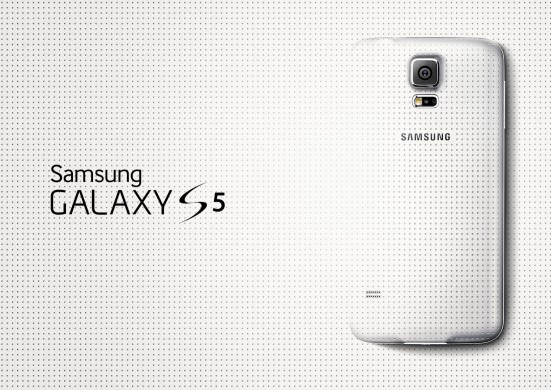 I started using the Samsung S5 LTE and Gear 2 a few weeks back. I've been a Samsung fan since the Galaxy S3 – and when the opportunity to use the Galaxy S5 LTE came about, I grabbed it (Even though I was already using the Galaxy Note 3 with LTE – Great Phone).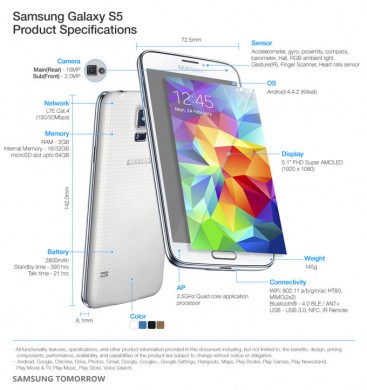 The Samsung GALAXY S5 LTE and Gear 2 are clearly targeted at those who want to improve their health. In this post, I'll talk about the smartphone, and some of it's features that you can use to improve your lifestyle.
1) It's got a heart rate sensor. Theoretically, you can now leave your other heart rate monitors at home when you workout – no more uncomfortable chest straps around your chest! With the GALAXY S5 LTE, you can take your heart rate by placing your finger at the back of the smartphone.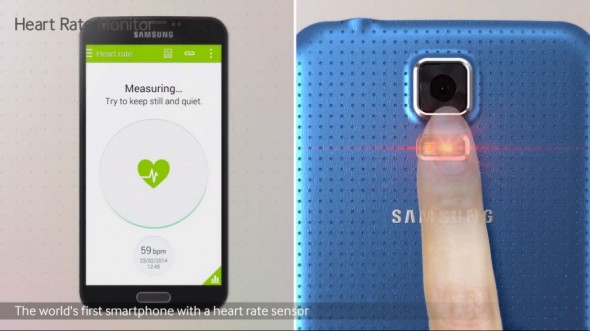 2) S Health – the built in app and widget that collects big data with regards to the number of steps that you take (pedometer), your exercises (running, walking, cycling and hiking) and food journaling, to name a few. It is your personal fitness tracker. It's much more efficient and easier to tap in your entries in the electronic journal as compared to writing them down in your physical diary.
"The Enhanced S Health leads you through your active lifestyle. Get motivated to achieve your fitness goals by tracking your calorie intake and physical activities (speed, duration and distance). In-built with Fitness Coaching, you can now know how fast you can go and challenge yourself." (Samsung Website)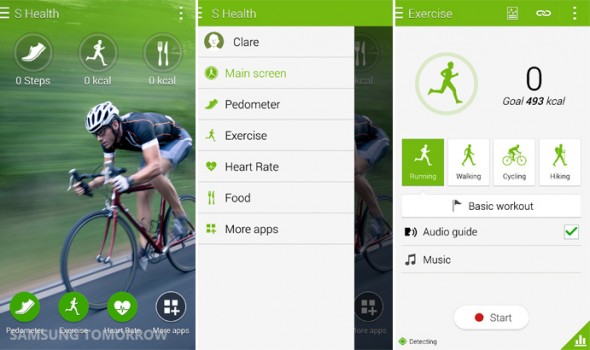 Here's an S Health Overview by PapiGfunk
3) It can also measure and analyse your sleep! Useful to find out the reason/s why you're tired even after that 8 hour sleep.
4) It also has a Coach feature, which gives you a "lifestyle score" based on the information you provide. With this, it would suggest fitness and wellness goals for you to work towards. It also gives you handy reminders to keep moving and eat right.
5) There's also an audio guide/coach option to help you achieve your exercise goals – such as brisk walking, running, etc.
Check out the unbiased review by Pocketnow
6) Samsung did a great job in integrating all it's health tools / apps to help us better our healthy lifestyle – and they do this via it's Health Pack.
"Health Pack educates consumers on the tips of leading a healthier lifestyle via GALAXY S5 LTE, wearables and GALAXY Gifts. Consumers are rewarded for their hard work through the privileges available on GALAXY Life"
Yes, you get rewarded by Samsung for improving your life!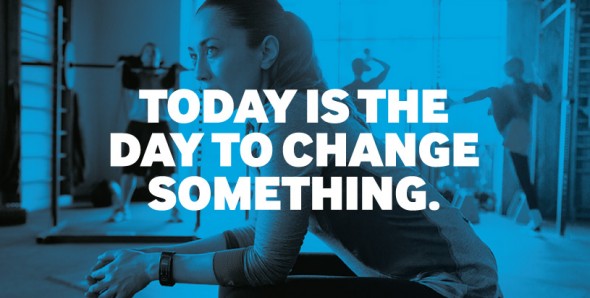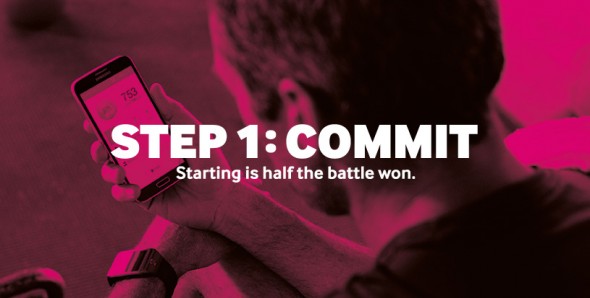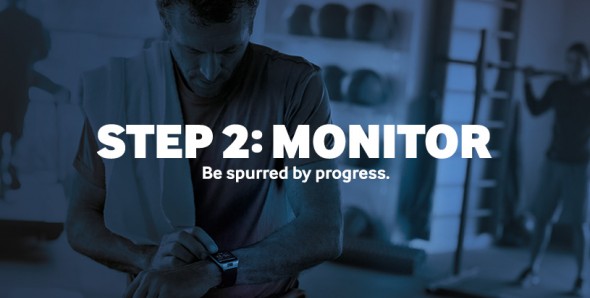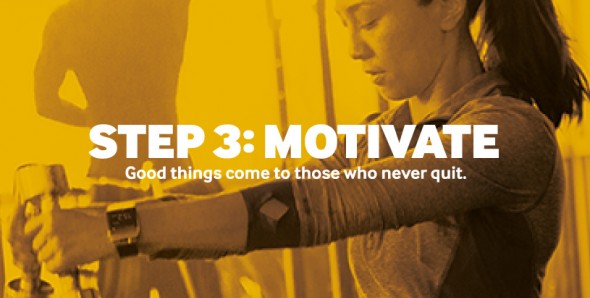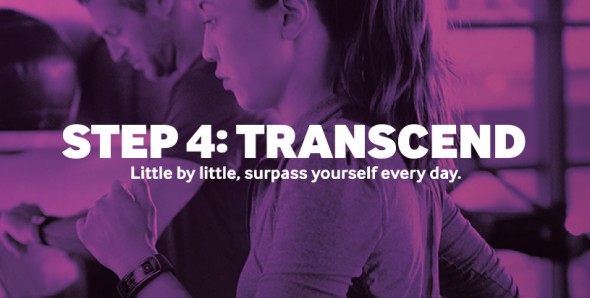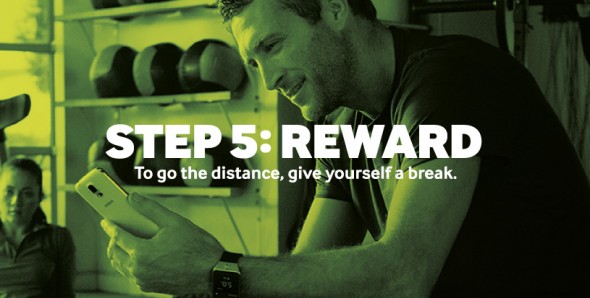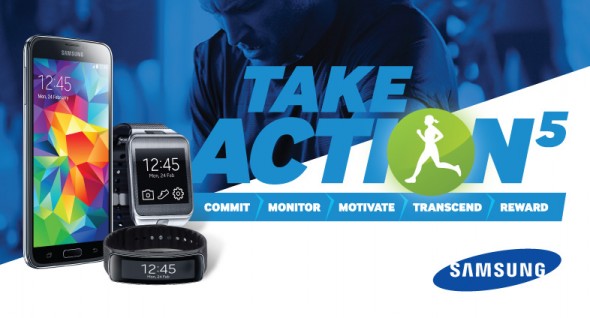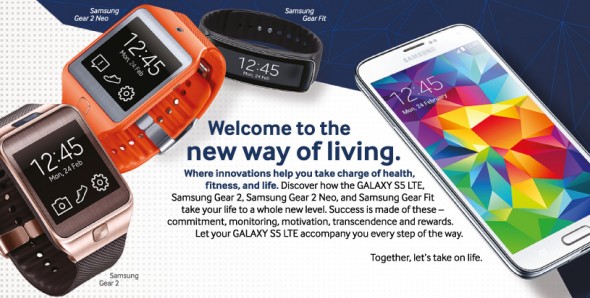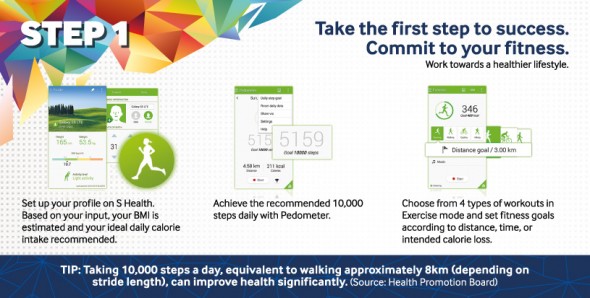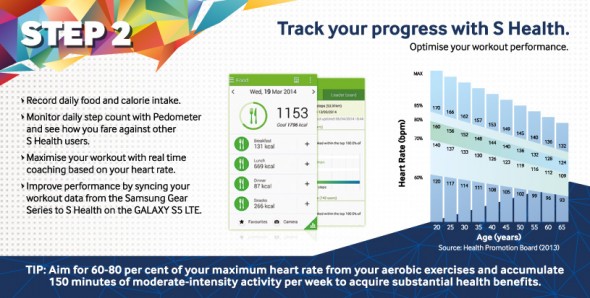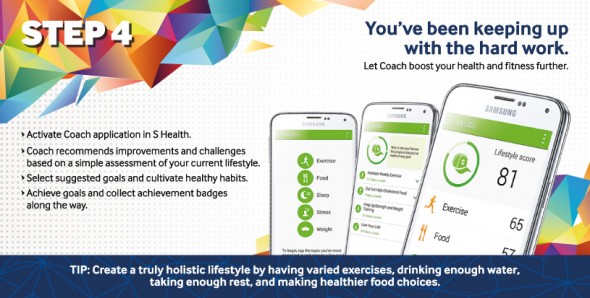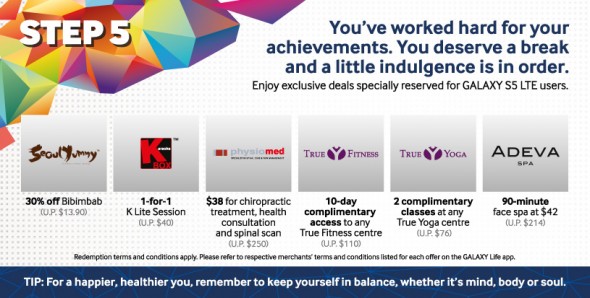 I know no other smartphones that has a much better comprehensive 'active lifetyle' phone as the Samsung S5 LTE – as a personal trainer – I'd recommend anyone who wants to improve their life to get the smartphone.
Some of my personal training clients are also using this technology, to complement my training programme with them. It keeps them on track 🙂
This post is sponsored by Samsung.
Here's to your health,
Coach Sharm, MSc