'Like' this blogpost if you do. Email me if you don't 🙂
Join me here: http://Facebook.com/teamfitnessguru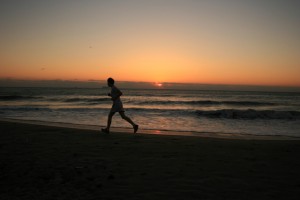 When you are an athlete, or when you are getting ready for a competition, you have to mentally prepare yourself to increase the probability of performing at your peak. It will not replace tactical, physical or technical practice but will make you perform consistently during matches.
In sports, increased pressure of the competition force athletes to react or think negatively and therefore they will not be able to perform to their full potential. With mental skills, athletes will be able to reduce his or her anxieties, poor concentration, increased heart rates and lack of self-confidence. The athlete will then be able to produce psychological states and skills required for peak performance.
What does Performance Profiling Do?
It monitors changes and assess if the training is achieving the desired effect. Furthermore, it detects mismatch between the coach and athlete's rating of performance and with the highlights of weakness areas, training can be tailored to the athlete's needs. It also introduces a way of assessing different aspects of mental skills.
One way to tell your strengths and weaknesses is by the feedbacks given by the teacher or the coach. It would really make a difference, emphasize and improve on what is desirable and ignore those that are not that useful. The coach or teacher will observe an athlete and decides on what is good and bad for him or her during the competition.
How to Start?
Create a list of attributes or qualities that would be important to succeed in your sport. The qualities can range from physical, psychological, technical and attitudinal. For mental skills, we would focus on motivation, concentration and self-confidence.
Rank the qualities in order of importance
Give ratings between 1-10, 1 being 'no quality' whereas 10 as 'strongest quality'
Your coach will then rate you on what he perceives you to be in. Discussions about ratings can be explained.
Decide on which qualities to work on for the next few weeks. Effective training can be implemented to target those qualities.
This can be carried out at any time of the year to act as a powerful gauge of your progress and can even be extended to your technical skills and tactical knowledge. If you are playing in a team, you can compare your profiles with your teammates and have a better understanding of each other's strengths and weaknesses.
The best thing to do is to identify the few areas of mental skills that are important to succeed in your sport and set new goals for the next 2-3 weeks to work on your weakness.
Tap on your strength and get rid of your weaknesses with our Multi Level Fitness Bootcamp Outdoor workouts that my Chief Trainers are conducting at http://fitnessbootcamp.sg. For one on one personal training instructions, we're here.
Sharm,MSC*
Your personal trainer
Team Fitness Guru