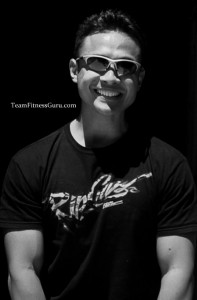 It's been quite awhile since I updated this website – been busy with personal training, corporate fitness planning and conducting lectures/workshops. I just came back to learn more about fitness in Brisbane, Gold Coast and Sydney and will attempt to start writing again.
Since I first started this website in 1993, I've been receiving many emails and enquiries from different people – the general population who want to lose weight and get fit, companies, those who are interested in taking up a personal trainer, fellow trainers who like to discuss on training matters and even junior trainers who keeps emailing me for advise. I feel so honoured 🙂
I thought, since I'm sharing what I know with them, why not share it with everyone else . And then there's the other issue of time – I strive to find 10 minutes a day for this blog. As it will be for many different target audiences, I'll try my best to keep it in layman terms as much as possible and in a conversational manner. I intend to share, not as an expert but as a friend who wants to see you attain your goals quickly.
What will i blog about?
Let's see…
It'll be about my thoughts on fitness, life, play and wellness.
Personal Training excellence
Fitness and non-fitness issues/stories
Reviews on interesting journal articles that I've read
Reviews on fitness from various sources – youtube, twitter, etc.
Scientific approach to fitness training (effective and efficient ways to achieve your goals)
Nutritional guidance for all, that is easily adhered too (don't expect crazy diet advice here)
Advice for trainers who want to improve themselves (only like minded professionals please)
I'd like to share fitness workouts with the companies that I work with, and my pursuit to improve productivity at workplaces
Healthy aging – let's look and feel great at 65!
Any other things that I find interesting.
There's so much to write about fitness and being a personal trainer in Singapore coming to 20 years helps 🙂
In the meantime, do email me at sharm@teamfitnessguru.com if you have any suggestions or questions ya?
Tis I, your humble trainer at your service.
Hisham Musa (Sharm, MSc)