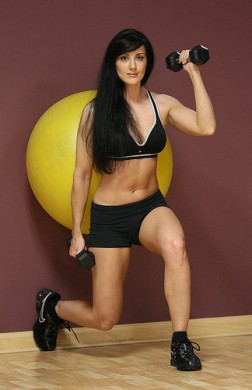 This article and category is especially dedicated to new moms 🙂
Looking and feeling good have both been high on the list of things to do among modern new moms.  As one of the countries in Asia that has enjoyed fast and stable socio-economic growth over the years, the health system of Singapore is enviable. Postnatal care for both mother and child here are excellent.
However, for many mothers, there are cases when it takes more than just following postnatal medical advice in order to experience post pregnancy weight loss.  For various reasons, not all women who have recently given birth, are able to stick to prescribed diets and changes in lifestyle, both to accommodate the need to take care of the new member of the family, as well as to lose weight.
Relationship Between Stress and Weight 
After pregnancy, many mothers are thrust into the role of primarily taking care of their newborn. This is in accordance with natural functions, so, there's really basically nothing wrong with it. However, as natural as taking care of a new baby may be, the reality is that it can cause a great amount of stress for new mothers. The stress hormone cortisol has been found to have a connection with weight gain.  When too much cortisol is produced, the appetite increases, cravings for sweets escalate, and body fat tends to accumulate, especially in the abdominal area.
Obviously, this is contrary to attaining weight loss, which is why post pregnancy, new moms would do good to get the services of a personal trainer to lose weight.
Professional vs. DIY Training
Why is it important to work with a professional trainer, instead of simply undergoing a do-it-yourself program? For one thing, a personal trainer is more equipped to understand your specific goals in losing weight.  Not all excess body fat is in the abdomen, which is why not all kinds of exercises will be good for everyone, especially for mothers of newborns who will naturally require a different kind of handling.
A professional fitness trainer can tailor a specific fitness training program that is laser-focused on what you exactly need.  This level of precision is very important to women who have just given birth, who may lack the enthusiasm and determination to start and sustain a highly physical workout program to shed off excess pounds.
Advantages of Exercising 
When you undergo personal training, your exercises are highly structured. Structuring helps you to stay on track, even when you may be feeling down in the dumps or tired, both of which are natural reactions of your body after giving birth.
A professional trainer will see to it that you gain these advantages as you undertake your structured personal training program:
Gaining a focus on losing weight, both through exercise and a proper diet.
Strengthening your heart and your blood vessels (cardiovascular system).
Boosting your lung power.
Bringing back muscle tone and strength.
Toning the muscles in your abdomen.
Raising the levels of your energy.
Releasing serotonin, a neurotransmitter that elevates your mood.
Lowering your stress levels.
Swifter upturn from postpartum depression.
Making exercise a healthy part of your life, which could set a good path to follow for your new child.
Special Guidelines
There are mothers who are worried about exercise affecting the quantity and quality of the milk that they produce. To date, there has not been any definitive study pointing out how exercise could have an undesired impact on breast milk quantity and quality produced.
Just the same, very intensive physical activity produces lactic acid, which could get included in breast milk. Some babies might not like the taste added by lactic acid. To prevent this situation, your fitness trainer will determine and recommend the best intensity level of your exercises, in order not to have any negative effects on you or your baby.
The bottomline is, there should be no reason for your well-being as a mother of a newly born baby to clash with caring for your precious child.  Exercise is always good to restore the body to peak condition after experiencing demanding and tiring physical challenges such as being pregnant and giving birth.
That's why it's in your best interests to work with a fitness trainer to lose your excess pounds, in the safest and healthiest ways possible.
Yours in health,
Sharm, MSc
sharm@gurufitness.com