Booking, cancellation and no show policy.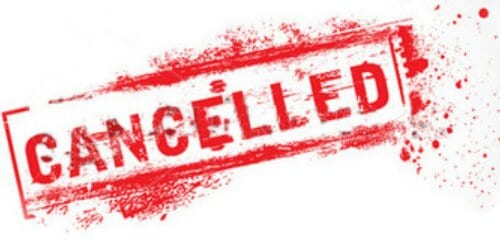 Like other service and coaching industries, we professionals usually encounter issues with cancellations from clients. We're very flexible but there's some form of structure that we work on with regards to cancellation. Our policies with regards to training booking, cancellations, no shows and latecomers are as follows:
Note: Policy goes both ways – personal trainer to client and vice versa 🙂
Booking
Booking of sessions can be agreed by using any communication means – phone, text, email, etc. Please book your slot only if you're very sure that you will be able to make it.
Cancellation and no show policy
Cancellation policy: 12 hours before the workout. Cancellation also includes rescheduling to a time that's not 'near' the agreed time slot – cancelling agreed session and rescheduling to another time. For partner training, one partner's cancellation from the partner workout would mean that the session would still be charged at full partner rate.
If the trainer cancels less than 12 hours before the agreed workout timing, he will credit one session additional to the clients' package. Late cancellations made by client less than 12 hours before agreed timing will be considered a session done.
There will be no penalties for cancellations done later than 12 hours before the workout, or if it's a mutual cancellation (both parties cancel on each other).
Unless if a medical certificate can be furnished, or if the cancellation is mutual, the session will be considered cancelled without penalty.
More flexibility
Note: The industry cancellation policy is 24 hours. Our cancellation policy is 12 hours to give both parties greater flexibility while respecting each others' time and schedule.
Justifications for cancellation and no show policies:
No show refers to either party does not show up. Trainer will add a free session to the package if the trainer fails to turn up. If the client fails to turn up, that session is considered one session done.
Late
No time will be extended if client is late. In the event if the trainer is late (such as unforseen circumstances of traffic jams when travelling to client), he will make up the session by either extending the end time of that session or future sessions – means client will not be penalised for the trainers lateness. The trainer will be responsible and compensate the client's time accordingly.
Why does the personal fitness industry has these policies?
1) To ensure commitment for both trainer and client to show up on time for their sessions. This strengthens discipline to stick to the gameplan.
Cancellations and no shows may also mean that the client loses a workout session, which means calories are not burnt and muscles are not worked. Here, the policies acts as a deterrent to cancelling sessions for any reason whatsoever (sleepy, lazy, tired, busy, etc).
2) Respect for each others time, especially so after mutually agreeing on the date and time to meet.
3) Depriving of other people training during during that slot.
4) Opportunity costs – refers to cost of opportunity forgone. That time slot may have been utilised by another person who would pay the trainer for the session. As trainers work on per session basis, income is dependent on sessions booked and confirmed. Any deviation from confirmed timeslot would mean opportunity and income lost. For clients, time could have been spent on family, work or other matters.
5) Scheduling costs (booking fees) – all communication between the trainer and client is work for the trainer. Software and hardware used for scheduling also make up part of the cost.
6) Rescheduling costs – this involves time and cost of communicating with other clients to reschedule their sessions due to changes needed as requested by the client.
7) In the case of no show, transport costs (petrol, carpark fees, etc) have already been incurred. This may also include fitness facility fees incurred by the trainer payable to the gym. This also applies to clients who have find themselves wasting time making the trip down to agreed location at agreed timing only to find that there's the trainer dont show up.
8) Travelling to agreed location also involves time lost for the trainer or the client.
9) Effort and energy is used for scheduling, traveling to location and all other efforts to make the session happen.
10) All personal training packages are valid as follows : 10 sessions=10 weeks, 20 sessions=30 weeks, 30 sessions=50 weeks
Thank you so much for your understanding. Should late do cancellations occur, the above policies will take place. While it is *sometimes* unavoidable for cancellations to happen, let's together, try our best to avoid it as much as we can to make cancellations rare, so that the workout programme can run smoothly (hence brings client closer/faster to his goals) and to respect each others' time and efforts.
Yours in health,
Coach Sharm, MSc
Team Fitness Guru