Personal Trainer Singapore – Masters Degree and USA Certified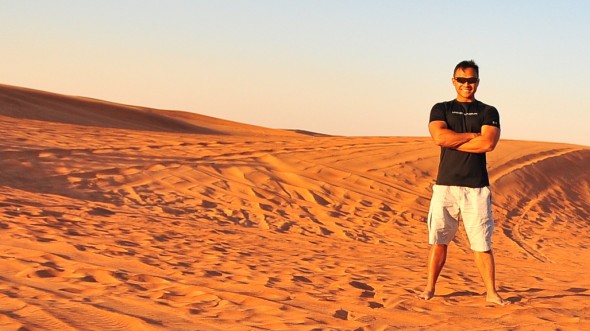 Hi there! Thank you for stopping by. I'm Coach Sharm and I want to help you achieve a fitter, healthier you. I am a consultant & lecturer in a local internationally recognised university and also a personal trainer in Singapore who is committed to help people achieve better bodies and health by developing all aspects of the body – mind, body and spirit. Fitness & health benefits from physical activity are definitely achievable for most of us, including those of us who hates vigorous exercise and ones who were previously discouraged by following a difficult exercise program.
Your search for a personal trainer stops here

I'm incredibly inspired by my clients who keep showing me improved results when they engage me as their personal trainer. I'm coach that's on the ground and also an academic. I love learning and I've researched and read hundreds of sports and exercise science journals on the physiology of lean muscle growth and fat loss – and the answer to improve your physique, fitness and health IS VERY SIMPLE. Everything I teach and instruct my clients to do are based on science. It's much easier that what the media and the supplement industry want you to believe. I will completely change the way you think of working out and eating healthy, which will respond in ways that you won't believe – with your energy levels skyrocketing as you gain a lean body and lose fat without feeling miserable. Since 1993, I've helped thousands of individuals and groups – most are blown away by the results that they see from their training and my expert advice. My fitness advice is practical, easy to understand and super easy to implement – everything is grounded in real science and results.
I've been in the industry as a personal trainer since 1998 and clients have been telling me that engaging me changed their life for the better:
I am relentless in helping my clients achieve their goals – My clients are diverse – age, race, fitness abilities (beginner to advance)
I will show you that you can have that lean body that you've always dreamed about.
I will show you how you can dramatically change your body & health faster that you ever thought possible.
I will give you the exact formula of exercise and eating how to gain lean muscle or lose body fat a breeze, in less than 10 weeks.
I will show you how to achieve that lean and cut physique by investing 5% of your time each day.
I will show you how to achieve your dream body without having your whole life revolve around it – no long hours in the gym, no starvation, no crazy cardio.
I'll show you how to stay shredded while being able to indulge eating what you love such as desserts, pasta, etc.
I'll be there for you by your side all the way, helping you avoid the pitfalls, scams and problems that most people fall into. Helping you achieve your true, genetic potential.
I'll do everything I can to see you achieve the best body that you ever had.
Imagine in 12 weeks from now:
Getting up every morning and can't help smiling looking at your reflection in the mirror.
Boost in confidence that now you have much less of that belly fat, or if you now have a 6 pec abs instead of being that skinny person.
Constantly complimented by others on your physique – friends, colleagues and family asking you what have you been doing to look so good.
Imagine feeling energised everyday, better moods, spirit and fewer aches and pains AND knowing you're getting healthier everyday.
What my clients say about me


Personal Training Testimonials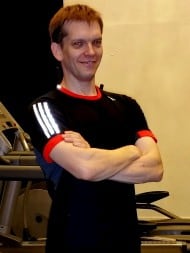 Sharm has proven an excellent personal trainer and the first that has motivated me to achieve my goals. Since enlisting his services 3 months ago I have achieved my weight loss targets and increased my strength and conditioning. My initial intention to use a personal trainer until I achieved the weight I wanted has now been thrown out of the window and I am continue to work with Sharm as I believe he can help me achieve newer more aggressive goals. Sessions are fun and varied and his knowledge and guidance with regards to nutrition have helped me change to a much healthier diet. As someone with an aversion to the gym, I have been very pleased to have found a trainer able to keep me engaged and not dread going to the gym, even during times I am not with Sharm. I would highly recommend Sharm who has helped motivate me and push me to achieve beyond my initial goals.
Hayden Smith
Computer Programmer, Nomura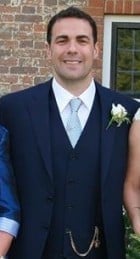 Sharm is the best Personal Trainer (PT) I have used (which involves experience across three countries – UK, HK and Singapore). With Sharm you get a trainer who will help identify your goals and then work very hard to help you meet them. He really sets himself apart with his great approach to customer service. He will sometimes offer you an additional service if you match his offer by putting in the right amount of effort. This can be as simple as a meal plan, or a weekend bootcamp session. But it helps push you further towards your goals. The training sessions Sharm plans are varied. Ask Sharm about his holidays and it often involves attending a training camp or course. From this you get the reassurance that he is employing the latest science and training techniques in PT sessions (and a little bit of guilt that you spent your holiday sat on a beach).
James Wildbore
Finance Director, Disney (Singapore)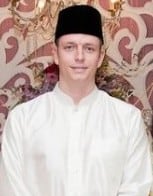 Sharm is the best at what he does, a rare true personal trainer and outstanding fitness coach. He listens to your aspirations, focuses on your strengths, strengthens your weaknesses and provides a fitness experience like no other, and the best part, it never stays the same. I couldn't recommend Sharm more! Whether your starting your journey to peak health or sharpening your repertoire for an upcoming event or goal, Sharm is the coach you want in your corner from the start until game day!
Benjamin Deregt
Business Development Manager (APAC), Lighthouse Independent Media
I loved the idea that I could lose weight by taking small steps! No crash dieting, no 10km marathon. Simple daily exercises, and they work. Sharm's knowledge, professionalism and credentials are very impressive, but his personal attention and his cheerful, caring manner are unbeatable. I have noticed a change in my body after working out with him. I feel stronger physically, healthier and more energised each session. I know that I could never obtain the same results without his guidance, encouragement and support. In the relatively short time I've been working with him I am getting much stronger, and he has given me progressively more difficult routines that I can use on the days I exercise without him. Thank you Sharm, for accompanying me on my journey to become a happier, healthier and stronger person.
Denise Teow
Project Manager, Phillips Electronics
Sharm is the best personal trainer I ever had! I have hired many personal trainers, Sharm is a true professional personal trainer that really cares about me and my workouts.
Jennifer Jenner
CFA, Senior Underwriter
My personal trainer Sharm constantly modifies my routine to keep it interesting and new. Working out used to be a boring. But now I actually look forward to every session. and I would recommend him to anyone.
Tom Greene
Vice president, Asset Management
In three months of working with Sharm as my personal trainer, I lost 9 kgs and 6 inches off my waist, while cutting my body fat percentage from 30% to 18%. Having him as my personal trainer is one of the best investments I've ever made.
Jack Tay
Teacher
When I first met Sharm, I told him that I need a personal trainer to help me attain 10kgs of pure muscle mass within a 2 month period. It's been 1 and half month and I'm already gained 12kgs!
Nicholas Neo
Student, NUS
My previous trainer used to put me on heavy weights workout which made my body too big. When I switched to Sharm as my personal trainer, he asked me about my goals and designed my workouts accordingly. Its been 2 years with him as a trainer and my figure have never looked better. It is toned and proportionate and I'm definitely much happier with him as my personal trainer.
Christine Goh
Part-time model and Student, NYP
Group Training (Weight Loss) Testimonials 
A quick look at some of the numbers that we can achieve together if you'd like to lose weight.
Who?
Results
Duration
Vik
 lost 8 kg
3 months
Maryanne
lost 3 kgs, 3 inches off waist &
2 inches off hips
3 months
Michela
lost 7kgs
2.5 months
Nadia
lost 7 kgs
3 months
Sunil
lost 5 kgs and 3 inches (waist)
3 months
Julia
lost 4 kgs in
2 months
Suraya
lost 6kgs and down 1 dress size
2.5 months
Rangga
 lost 12.5kgs of FAT
4.5 months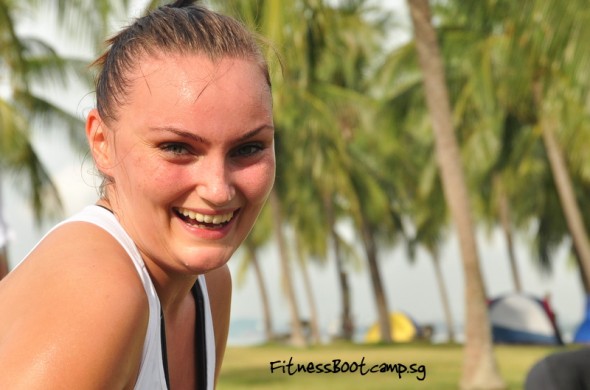 Michela lost 7kgs in 2.5 months
Weight loss after 2 months
| | | | |
| --- | --- | --- | --- |
| Edison Tan | 13kg | Tiffany Tham | 8.5kg |
| James Khoo | 11kg | Arumugugam K. |  8.4kg |
| John Hoe | 10kg | Yue-en Chong | 8kg |
| Manogarean Gopal | 10kg | Soon Keat | 8kg |
| Ashirdahwani Asmawi | 9.2kg | Eileen Shen | 9kg |
| Khairulnizam Jemaat | 9kg | Roderick Layug | 9kg |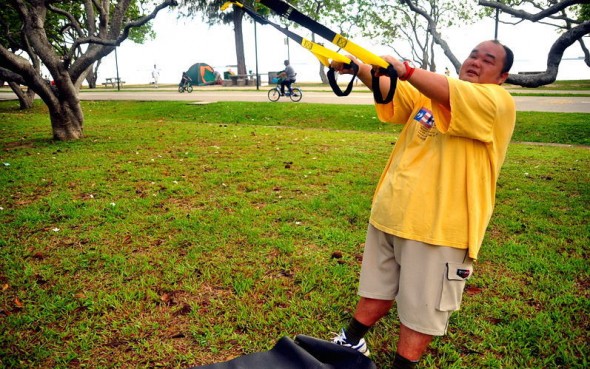 John shredded 10kgs in 2 months
Hundreds more testimonials stored in archives.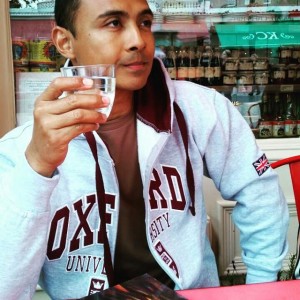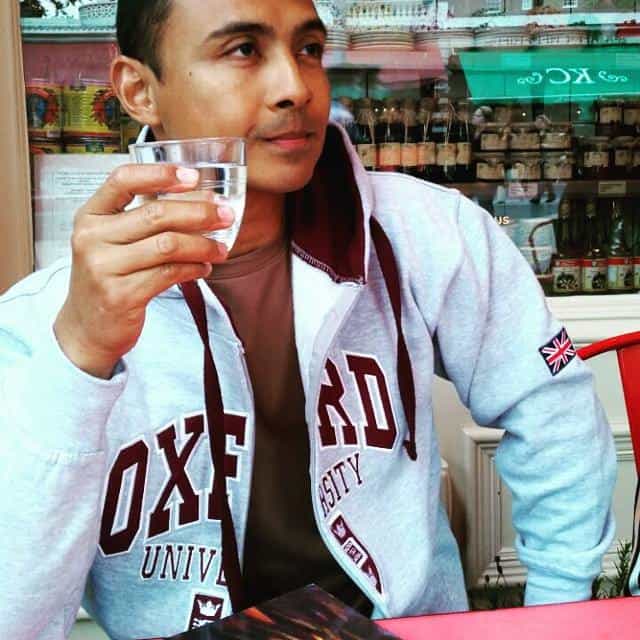 Still unsure? No worries! Simply key in your interest and I'll get back to you as soon as I can 🙂
I understand that finding the right personal trainer for yourself can be a daunting task, especially when there's so many out there! That is why I always encourage everyone to do their due diligence by doing a little bit of research on the personal trainers that they shortlist.
I believe that one of the most important things to ensure success in health goals is the chemistry between client and trainer. Let's connect and see if we're a good fit for one another.
[contact-form-7 404 "Not Found"]