Sign Up Below to Get FREE Access to TWO FULL Chapters of our new eBook!
Flat Tummy Hacks
Workshop
Learn the art and science of having of a flat stomach
while enjoying the food that you love !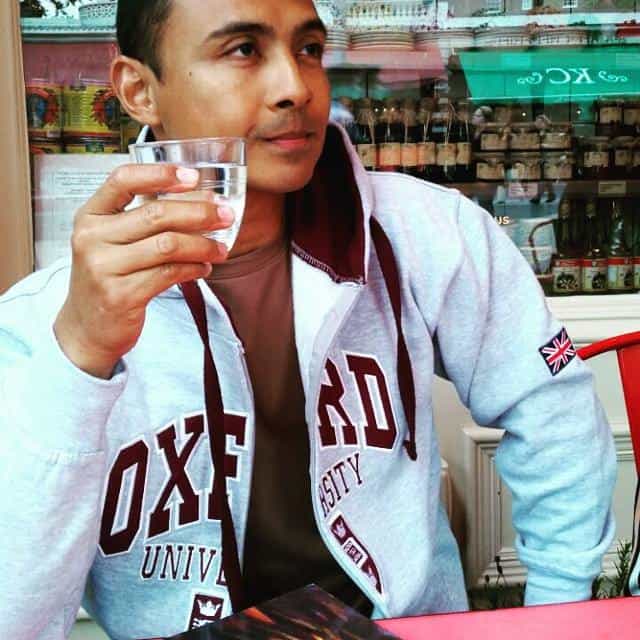 Coach Sharm, MSc
Fat Loss Specialist
Hi everyone! Sharm here. Are you interested to have a flatter tummy? If your answer is yes, LET ME HELP YOU. Too many times when we talk about losing weight and flattening that stomach, others tell us not to eat this, not to eat that, must go jogging, must go gym for one hour a day. This cannot, that cannot! Here's the practical truth: You can have your cake and eat it too. Allow me to share with you what you can eat. What you can do. How to eat your favourite food and still achieve that flat stomach.If you've seen my posts, I eat anything I want, and I workout less than 5% of my time in the week. I don't think my tummy is big. You can achieve this too.Together with my team, we've trained more than 5000 clients who have seen success in their journey for better health and of course, a flatter tummy.
Meet Ms Pia Tyagi - a client and friend of mine. She's a mother of 4 kids and works as a Director of Communication and Public Affairs in a large MNC. Busy, busy, busy. She makes time to train and get lectured by me (lol) about 2-3 times a week, for personal and group training. Her hubby too.She had trainers before but started training with me only about 2 years or so. In January 2016, she was 83 and now, October 2017, she's 58. That's about 25kg of weight loss. Most importantly, she also gained strength, which means muscle mass is preserved or gained. Make that 25kg FAT LOSS. She can lift 30% to 50% more in the gym, runs super fast outdoors, have gone through spartan race and now able to do 3 PULL UPS, unassisted. She EATS SMART. She WORKS OUT INTELLIGENTLY. No diets.
Objective Of Workshop



At the end of the workshop, you'll be empowered with the knowledge of how to attain a flat stomach, based on scientific studies.
WHO is this workshop for?
You LOVE to EAT! You want to eat your favourite food.
You want to make your stomach smaller.
You've been STRUGGLING to shed the fat off your tummy.
You HATE RUNNING, jogging and all other cardio exercises. You don't like to workout so much.
You want to LOOK and FEEL better.
You have INJURIES that prevent you from working out.

You're extremely BUSY and don't even want to spend 5% of your time in the day to workout
What will you NOT get in this workshop?
No DIETING
No shakes, pills, oils & liposuction
No MLM
No false promises
No long hours of exercising
No slimming belts & creams
No risk
What WILL you get in this workshop?
Knowledge
Evidence-based, One-Hour Sit Down Lecture with Coach Sharm, MSc
Value: $ 220
Strategic Checklist
Strategic Checklist (in Excel format) to a flatter tummy. GUARANTEED TO WORK if all items are checked.
Value: $ 252
Tasty & Healthy E-book
Sold more than 500 copies, you'll get this E-Book that consists of more than 70 recipes!
Value: $ 28
Analysis of Food Journal
Knowledge to analyse and the tweaks that need to be made to your food plan.
Value: $ 100
Mental Skills Plan
Program your mind as you program your body for health
Value: $ 100
Activity
Prescription
Things you can do in less than 10 minutes at home that'll BOOST metabolism for the whole day!
Value: $ 100
Support group
You'll get access to our private coaching page.
​
Guarantee
No questions asked money back guarantee if you don't achieve a flatter tummy in 4 weeks!
​
What to expect in 4 weeks time?
Getting up every morning and can't help smiling looking at your reflection in the mirror.
Boost in confidence now that you have much less of that belly fat
Constantly complimented by others on your physique – friends, colleagues and family asking you what have you been doing to look so good.
Feeling energised everyday, better moods, spirit and fewer aches and pains AND knowing you're getting healthier everyday.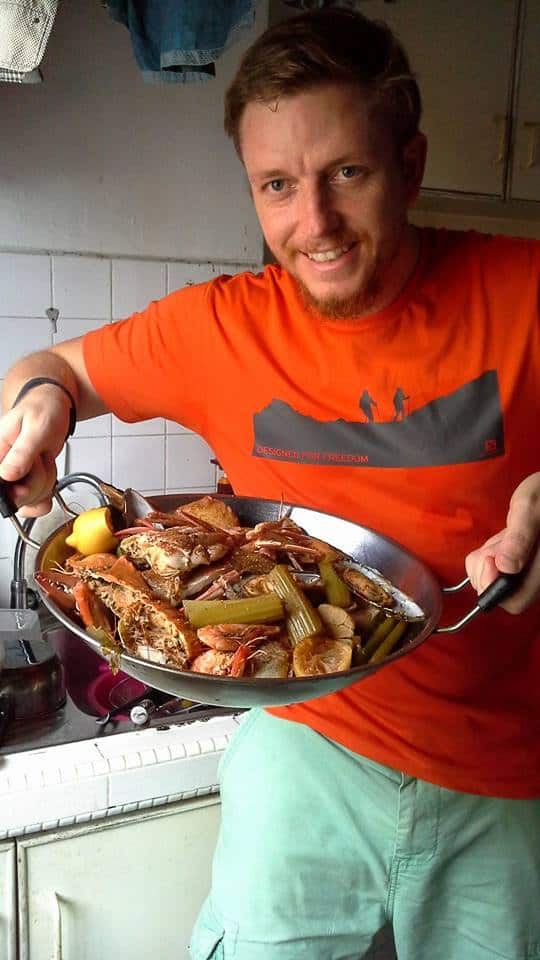 Benjamin Deregt
Business Development Manager (APAC), Lighthouse Independent Media
Sharm is the best at what he does, a rare true personal trainer and outstanding fitness coach. He listens to your aspirations, focuses on your strengths, strengthens your weaknesses and provides... experience like no other.... I couldn't recommend Sharm more! Whether you're starting your journey to peak health or sharpening your repertoire for an upcoming event or goal, Sharm is the coach you want in your corner from the start until game day!
Hello there!
Coach Sharm. Fitness Nutrition Specialist. "SuperTrainer" (Urban, Straits Times, Feb 2012). University consultant lecturer & Fitness Nutrition Specialist with a Master of Science degree in Exercise & Sports Science and Degree in Economics (NUS). Creator and Master Trainer of Singapore's Health Promotion Board's Lose To Win Challenge. 10 USA & international certifications, 5000 clients, 100 corporate clients, 20 years experience. Trained MASTER TRAINER for BOSU, PRAMA, TRX, NASM and TWIST. Owner of Team Fitness Guru, a successful fitness company since 1998.
Coach Sharm's Corporate Clients
What will I be sharing in the workshop?
Hi there! ​I'm Coach Sharm. I'm a university lecturer and a Fitness Nutrition Specialist . I'm armed with a Master of Science Degree in Sports Science and Exercise and a dozen other certifications. I've been helping thousands of individuals achieve their ideal health and fitness levels for more than 18 years now.

If you're interested or have been struggling to achieve that sexy midsection, I'd like to extend my invitation to you to attend my workshop.

You'll learn the methods and strategies to lose that belly fat that don't require much time.
I will show you that you can dramatically change your body & health fast, and have that lean body that you've always dreamed about by investing 2% to 5% of your time each day.
I will show you how you can change your body & health faster that you ever thought possible.
I will give you the formula of exercise and eating how to gain lean muscle or lose body fat, in less than 10 weeks.
I will show you how to achieve your dream body without having your whole life revolve around it – no long hours in the gym, no starvation, no crazy cardio.
I'll show you how to stay shredded while being able to indulge eating what you love such as desserts, pasta, nasi ayam penyet, char kuay teow, nasi briyani, etc.
I'll help you avoid the pitfalls, scams and problems that most people fall into. Helping you achieve your true, genetic potential.
Coach Sharm's Clients' Fat Burn & Weight Loss Results
A quick look at some of the numbers that we can achieve together if you'd like to lose weight.
Who?
Results
Duration
Vik
lost 8 kg
3 months
Maryanne
lost 3 kgs, 3 inches off waist &
2 inches off hips
3 months
Michela
lost 7kgs
2.5 months
Nadia
lost 7 kgs
3 months
Sunil
lost 5 kgs and 3 inches (waist)
3 months
Julia
lost 4 kgs
2 months
Suraya
lost 6kgs and down 1 dress size
2.5 months
Rangga
lost 12.5kgs of FAT
4.5 months
​
Coach Sharm's client, Michela lost 7kgs in 2.5 months
Coach Sharm's Clients' Fat Burn & Weight loss after 2 months
| | | | |
| --- | --- | --- | --- |
| Edison Tan | 13kg | Tiffany Tham | 8.5kg |
| James Khoo | 11kg | Aru mugam K. | 8.4kg |
| John Hoe | 10kg | Yue-en Chong | 8kg |
| Manogarean Gopal | 10kg | Soon Keat | 8kg |
| Ashirdahwani Asmawi | 9.2kg | Eileen Shen | 9kg |
| Khairulnizam Jemaat | 9kg | Roderick Layug | 9kg |
Coach Sharm's client, John shredded 10kgs in 2 months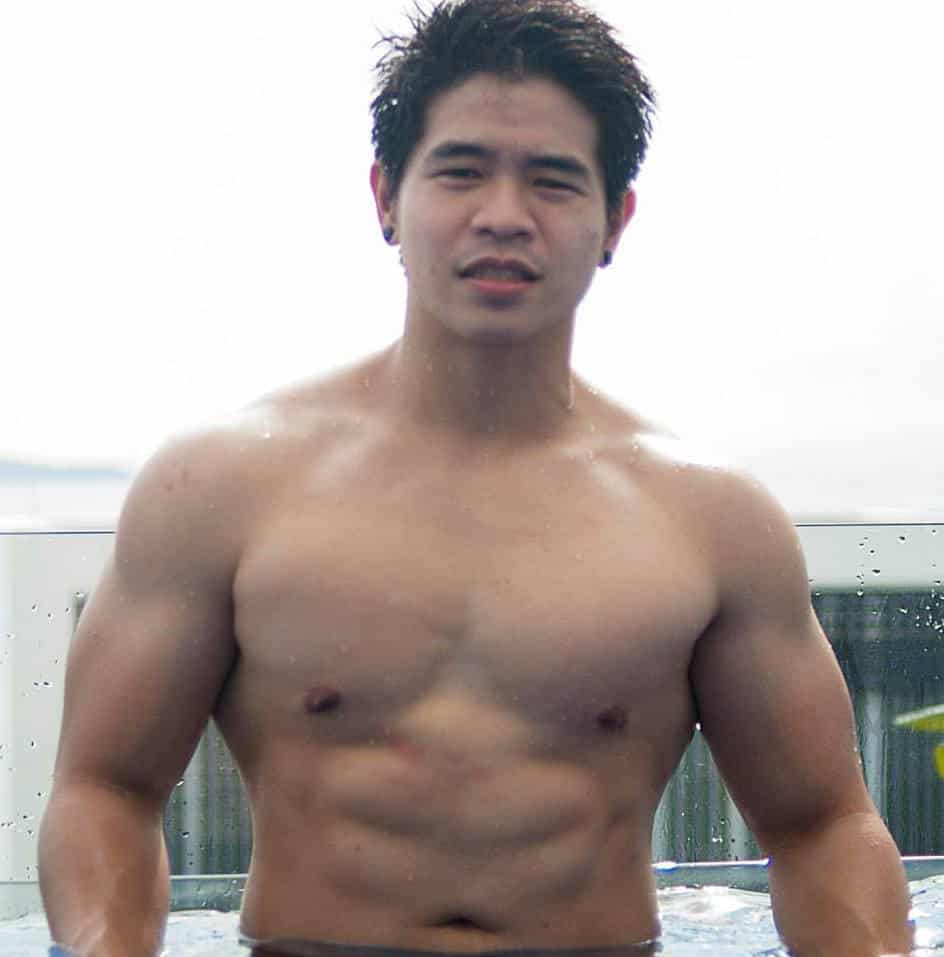 Elliot Ang NTU
I felt that his training and method of teaching was very personal and interactive, hence close attention was given to every aspect and moment of the training period, allowing clients to fully utilise their time spent training... His knowledge and professionalism are top notch. Add in his personality and enthusiasm, and his way of making that extra effort fun, and you've got a truly outstanding personal trainer. Very highly recommended.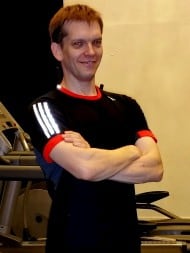 Hayden Smith Computer Programmer, Nomura
Sharm has proven an excellent personal trainer and the first that has motivated me to achieve my goals. Since enlisting his services 3 months ago I have achieved my weight loss targets and increased my strength and conditioning... Sessions are fun and varied and his knowledge and guidance with regards to nutrition have helped me change to a much healthier diet... I have been very pleased to have found a trainer able to keep me engaged and not dread going to the gym.. I would highly recommend Sharm who has helped motivate and push me to achieve beyond my initial goals.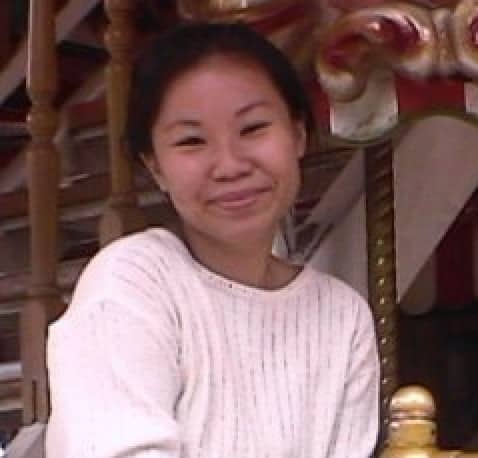 Denise Teow Project Manager, Phillips Electronics
I love the idea that I could lose weight by taking small steps! No crash dieting, no 10km marathon. Simple daily exercises, and they work. Sharm's knowledge, professionalism and credentials are very impressive, but his personal attention and his cheerful, caring manner are unbeatable. I have noticed a change in my body after working out with him. I feel stronger physically, healthier and more energised each session. I know that I could never obtain the same results without his guidance, encouragement and support. In the relatively short time I've been working with him I am getting much stronger, and he has given me progressively more difficult routines that I can use on the days I exercise without him. Thank you Sharm, for accompanying me on my journey to become a happier, healthier and stronger person.
Frequently Asked Questions
Do I need to do any exercises during the workshop?
No, it's a sit-down workshop. Be in casual or work attire. Just bring your notebook and pen!
I'm interested in this workshop, but I can't make it at that time. Help!
Please email mail@teamfitnessguru.com your interest and we'll update you the next upcoming workshop
100% MONEY BACK GUARANTEE
---
If the strategies and hacks that I share with you during the workshop don't result in you having a flatter stomach in 4 weeks, I'll refund you, no questions asked!

Details of Workshop
Duration: About 1.5 hours
Day and Date:

Tuesday, 24th October 2017, 8pm
or
Saturday, 28th October 2017, 10am
Tentative Location:
The Fitness Studio
#03-10, Sultan Plaza
What will you get?
| S/N | Item | Value |
| --- | --- | --- |
| 1 | Evidence-based, One-Hour Sit Down Lecture , PDF Notes | $ 220 |
| 2 | Strategic Checklist to flatter tummy | $ 251 |
| 3 | Tasty and Healthy E-book | $ 29 |
| 4 | 1-week Nutrition Analysis | $ 100 |
| 5 | Mental Skills Plan | $100 |
| 6 | Activity Prescription | $100 |
| 7 | Science-based knowledge | Priceless |
| ​ | TOTAL | $ 800 |
Normal Price
$98 One Person
$198 Two People
​Early Bird Price

$57 One Person
$99 Two People
Get your Early Bird Tickets now!
Just 4 more spots LEFT!
If you prefer to do a bank transfer, please email us and we'll send you our bank details over. Once you've transferred, kindly let us know so we can check receipt of funds.

PERSONAL COACHING PROGRAMME
For those who prefer to do this in a more private setting and/or another time and location (yes we can come to your location), we do personal one-on-one or two-to-one coaching sessions. Please email us at mail@teamfitnessguru.com to enquire and we'll be glad to assist you further.
​