Please visit www.FITNESSBOOTCAMP.sg for more info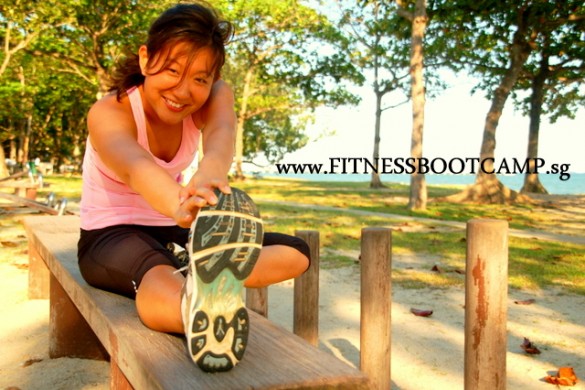 While many prefer 1 on 1 training with me, there are those who ask for group training. Look no further. I work with more than 20 Fitness Pros to deliver the first and biggest (more than 1000 clients as at August 2009) Fitness Bootcamps! Training system and structure is prescribed by me and every workout is different. For more info, please visit my Fitness Bootcamp site at www.FitnessBootcamp.sg
What is Get Fit! Fitness Bootcamp?
One hour group workout sessions that are fun and burn lots of calories while enjoying yourself.
Our team of Fitness Experts offers world-class fitness instruction and motivational coaching by Internationally Certified Trainers – packed with challenging, exciting and fun activities designed to help you reach your fitness goals in the shortest time possible. Our results-driven conditioning program are about 60 minutes per session. Fitness Guru's Fitness Bootcamp provides the intensity of a personal training session with the motivation from a group environment.

What are the the benefits of your programme?

* Reduce Weight (Body Fat)
* Reduce Inches
* Reduce Stress and Tension
* Increase Endurance Level
* Increase Strength
* Increase Agility and Speed
* Increase Self-esteem
* Increase Flexibility and Balance
* Increase Self-Confidence Who can attend? No matter your age, size or fitness level, you can achieve great results. Whether you are a beginner,an avid fitness enthusiast or just tired of the same old routine… our Fitness Bootcamp is the solution!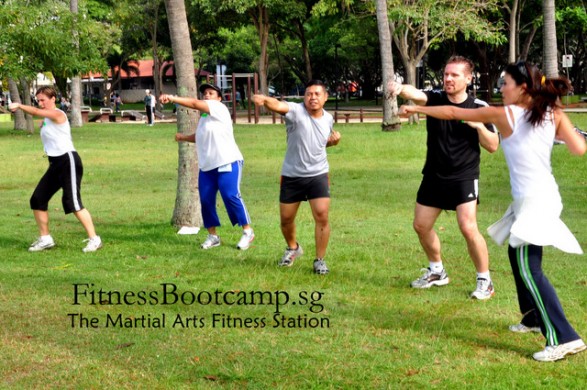 What kind of workouts will you be enjoying?
Our workouts include cardiovascular, speed and endurance, partner resistance, strength training, stretching exercises, circuit training, running, power walking, improved stretching techniques, giving your mind and body the optimal fitness experience and agility activities. We will stretch your fitness horizons with fitness games, group challenges, wheelbarrow races, kickboxing, medicine ball drills, plyometrics, farkleks obstacle course, guerrilla drills, grass drills, and more than 15 versions of the military standard push-up and CRUNCHES!
Our exercise programs that reduces weight (fat loss), inches and allows people to see quick results.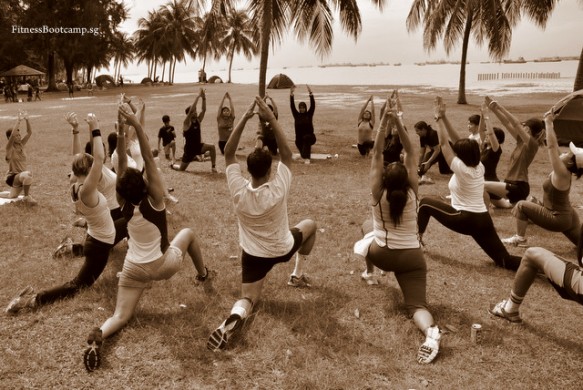 Where is it conducted?
In an indoor/outdoor environment, utilizing a fun fitness style instruction, coupled with the most progressive, innovative, and creative exercises in fitness, most importantly they're FUN!
Are your workouts safe?
Your safety is our number one priority. Our trainers are certified internationally, such as from the ACSM and ACE. We work on workouts that have a scientific basis – contraindicative exercises are strictly FORBIDDEN!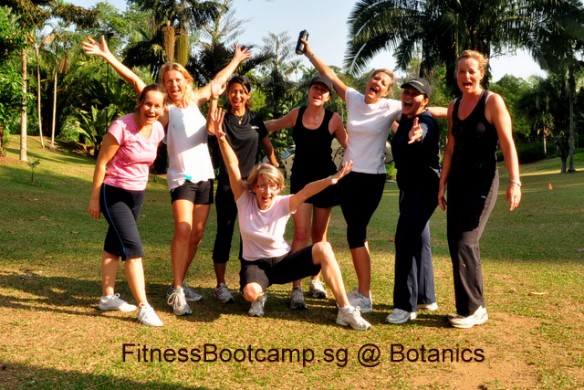 Are your main trainers certified?

Our expert team consists of fitness professionals – with international certificates in fitness, and degrees, masters & PhDs in fitness and sports sciences. We are VERY CERTIFIED.
Our Fitness Bootcamp is for all fitness levels – whether you work out daily or haven't worked out since 10 years ago.
All activities are structured so that you can choose the appropriate intensity for your fitness level. Our workout principles are based on discipline, motivation, and teamwork!
This program is about having FUN, motivation, and seeing REAL results!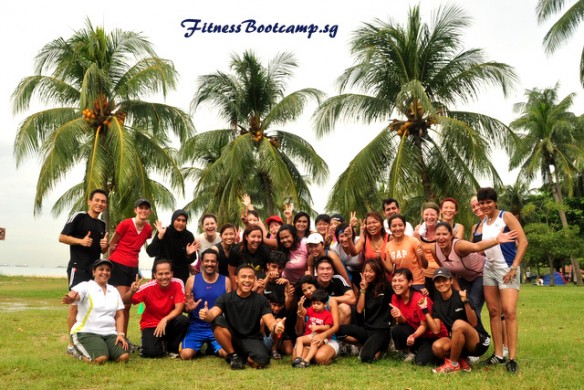 What about motivation?

Motivation is a major key to your success. Our course is continuously being developed to keep motivation levels high. No two workouts will ever be the same! Not only is this a mark of a well-designed program, but it also prevents the boredom that many people experience after committing to a long-term fitness regimen. Each person at Fitness Boot Camp starts and finishes together. This bonds individuals into a group, making it easier to stay dedicated to the program.
Please visit www.FITNESSBOOTCAMP.sg for more info