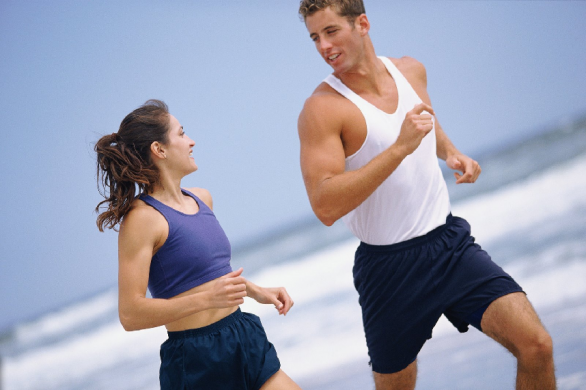 I have heard of such cases where people who does not exercise much and started out with a strenous exercise regime does not last more than 6 months. Mr Rich MW, author for Heart failure disease management: a critical review, stated that failure to individualize goals and the structure to achieve them will invariably result in a poor outcome.
Personal factors have the most influence in exercise adherence. I have asked one of my clients to decrease the amount of cigarettes he smokes as it has been shown to be co-related with dropping out of the exercise regime. Even though having the knowledge about the benefits of exercise will not help much in exercise adherence, it is still better to know about them as the more you understand fitness, the more capable you are to achieve your desired goals.
Enjoyment, which is also known as intrinsic or essential motivation, is important as one would be more likely to stick to the sport or program if he or she enjoys it.
Studies have shown that exercise habits in adulthood are often established during childhood. Exercise programs held in schools are an effective tool to improve fitness levels and increase participation in health-related activities in children. For example, team-based sports such as football or basketball or running for track and field.
As schools does offer students enough contact hours in physical education, the impact of future exercise behaviour does not occur. As adults, these individuals often initiate and attempt to continue exercising or playing the sports they have enjoyed during their school days.
STRATEGIES
Change your behaviour
Change the way you behave towards a particular exercise program. If you feel like putting off your program due to laziness or finding excuse to get out of it, stop it and change to something where you find enjoyment out of doing it. Exercise should be fun and stress-free.
Get Rewarded
Chart your attendance and participation of the spinning class you have been attending and reward yourself with a healthy snack if you achieve the number of times you have promised yourself to attend.
Stay Focus
Focus on your strategies and goals. What do you wish to obtain from this exercise program? Do you wish to get fitter, lose weight, more stronger? Jot these goals down to have a better sense of your surroundings.
Make up your mind!
Make a decision to stick to a plan and do it. Don't do your burpees halfway just to realise you want to do jumping jacks the next. Finish your set, take a breather and continue.
Get support
True friends always help out those in need. Ask them to come together and support each other when you are all working out. You must know where to go for what you need. Be honest and trust the people that you work out with.
Always enjoy the exercise and tailor the exercise frequency, intensity and duration to best suit you and your needs.
Sharm,MSC*
Your personal trainer
Team Fitness Guru